When School Stopped: Reflections on a Pandemic Year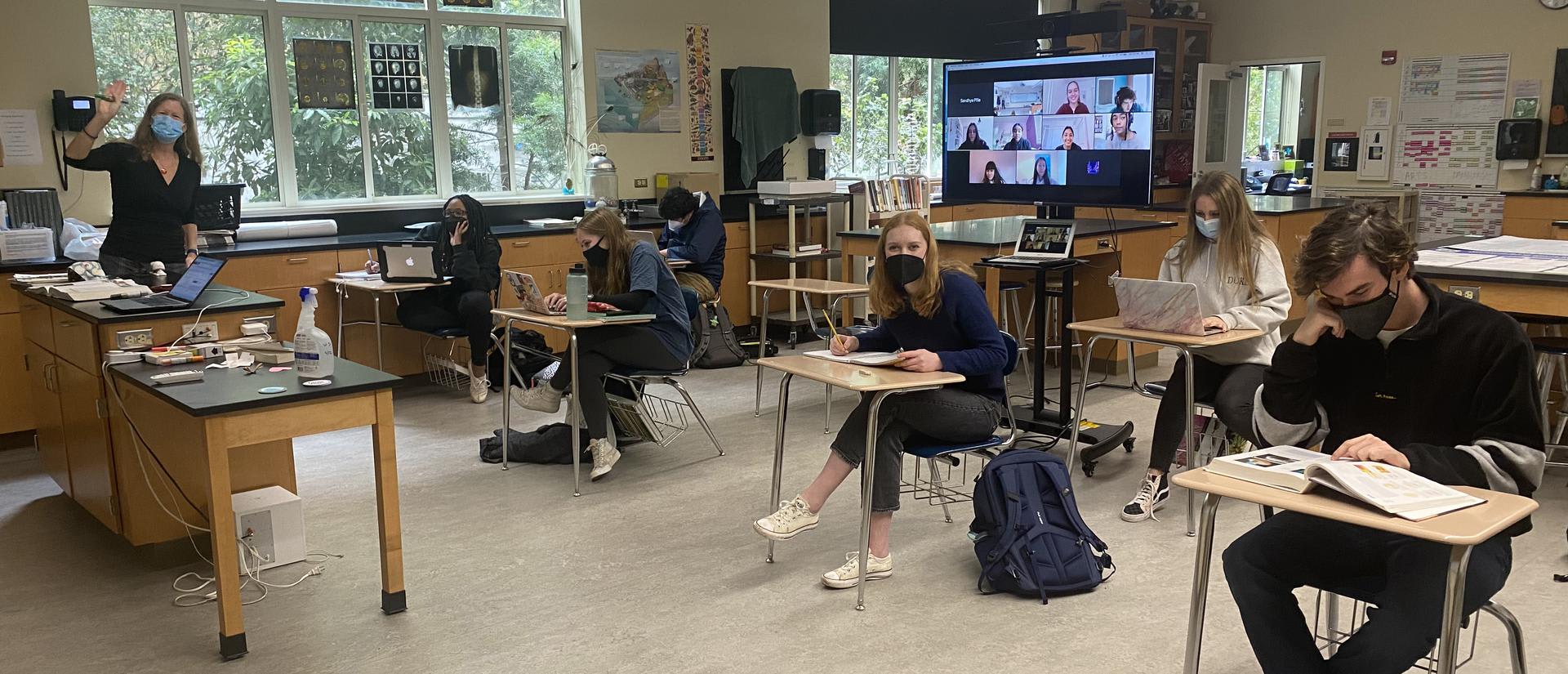 One year ago today—March 12, 2020—I stood on Lincoln Avenue and watched our students leave school with their books, belongings and boxes of supplies, knowing that Governor Newsom would likely announce a state shelter-in-place, requiring us to close campus for the foreseeable future.
In the weeks leading up to that day, the School had rapidly adopted a "Covid-19 Plan" and we quickly moved through the various stages of escalation as the coronavirus worsened from an epidemic to a worldwide pandemic. We stopped shaking hands. We uber-cleaned every school surface. We encouraged students and employees to "social distance." And we all began to absorb the seriousness of the pandemic and its indelible impact on our world. During that final week of "normal school" last March, we held the Senior dinner on campus, the cast of Fiddler on the Roof held their dress rehearsal on the patio and a small Lower Schooler student hugged me as she was leaving campus and said, "I don't want to leave school!" Little did we know that it would be seven months for our elementary students to return to campus and almost a full year for our high school students to return for in-person learning.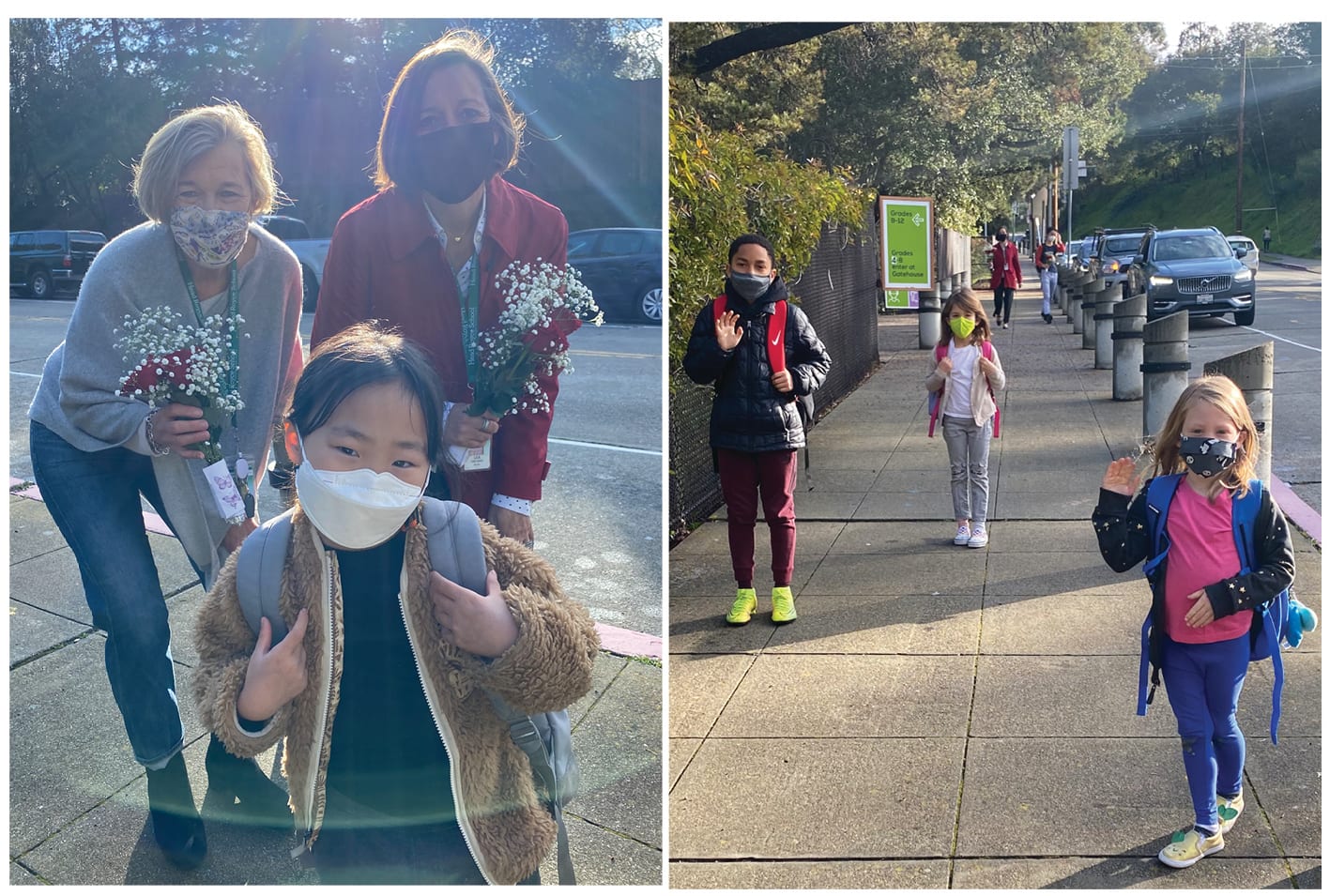 Things we Lost. Things we Learned.
This week marks the anniversary of a long and very difficult year. We have lost family members and friends, as well as the comfort of group events and close interactions. Through long and lonely months in spring and summer, we grappled with this loss along with the stark reality of a nation-wide racial reckoning and a hazy path forward on how to "reopen" school.
This week also marks brighter days ahead as a majority of our teachers have received at least one dose of a vaccine and we welcome 600 students and staff on campus. As I page back through my own notebooks and reflect on this truly unprecedented year, I take some solace in what we've collectively learned as a community, and what I've learned as a school leader:
Fortitude is a necessity. I've always believed in the value of "grit," but it's never been tested as much as this year. We've all had to flex this muscle and we should be proud of what we were able to accomplish amidst uncertainty and constant change. We've all experienced lows--and yet our collective focus on our students and our mission helps us navigate through. Seeing students flourishing in their classrooms is truly a shot in the arm.

Innovation and adaptation are key. As I walked campus this week, I observed absolutely stunning examples of effective learning from outdoor classrooms where Middle School science labs and egg drops are happening, AP Bio class with a handy "zoom on wheels" to connect in-person learners with the students at home, and Lower School hybrid music class complete with social distancing and Orff instruments. While we all look forward to zoom-free days ahead, technology has served us quickly and effectively. Our faculty made an extraordinary effort to adopt new technology and create innovative curricular approaches to teaching and learning.

Science is our guide. We all have learned about this virus, its impact, and ways to mitigate. Through careful attention to science, we have successfully reopened school with no community outbreak. We have learned to use multiple health and safety measures to our benefit and purpose.

Our students are our teachers. Their spirit and positivity even in the severe and sudden switch to at-home learning has been inspiring. Even our youngest students have adapted to mask-wearing and social distancing in a way that surprised us all. One of my 11th-grade advisees, Phoebe F. '22, said to me as she returned to campus this week: "On balance, the opportunity to be back on campus has been pretty awesome. I mean, Monday morning did I kind of wish that I was waking up at 8:30, not 7:30, and opening up my computer, sure, but was meeting my teachers and seeing classmates that I haven't talked to in person in a year so worth it, yeah absolutely."

Our mission and values persevere. Our commitment to academic excellence has shone through an innovative hybrid curriculum. The double pandemic of health and racial inequity has touched every aspect of our lives. I've observed our Upper School students deeply engaged in creating a school culture that celebrates service and addresses inequities. Just this week, our entire student body participated in a "belonging survey" led by our DEI Office and US student leaders, an important step towards assessing how well we are creating an inclusive community.

We are better together. Even from behind our computers and compartmentalized in Zoom boxes, we were reminded of the power of community and our shared dedication to bringing our students and teachers back safely.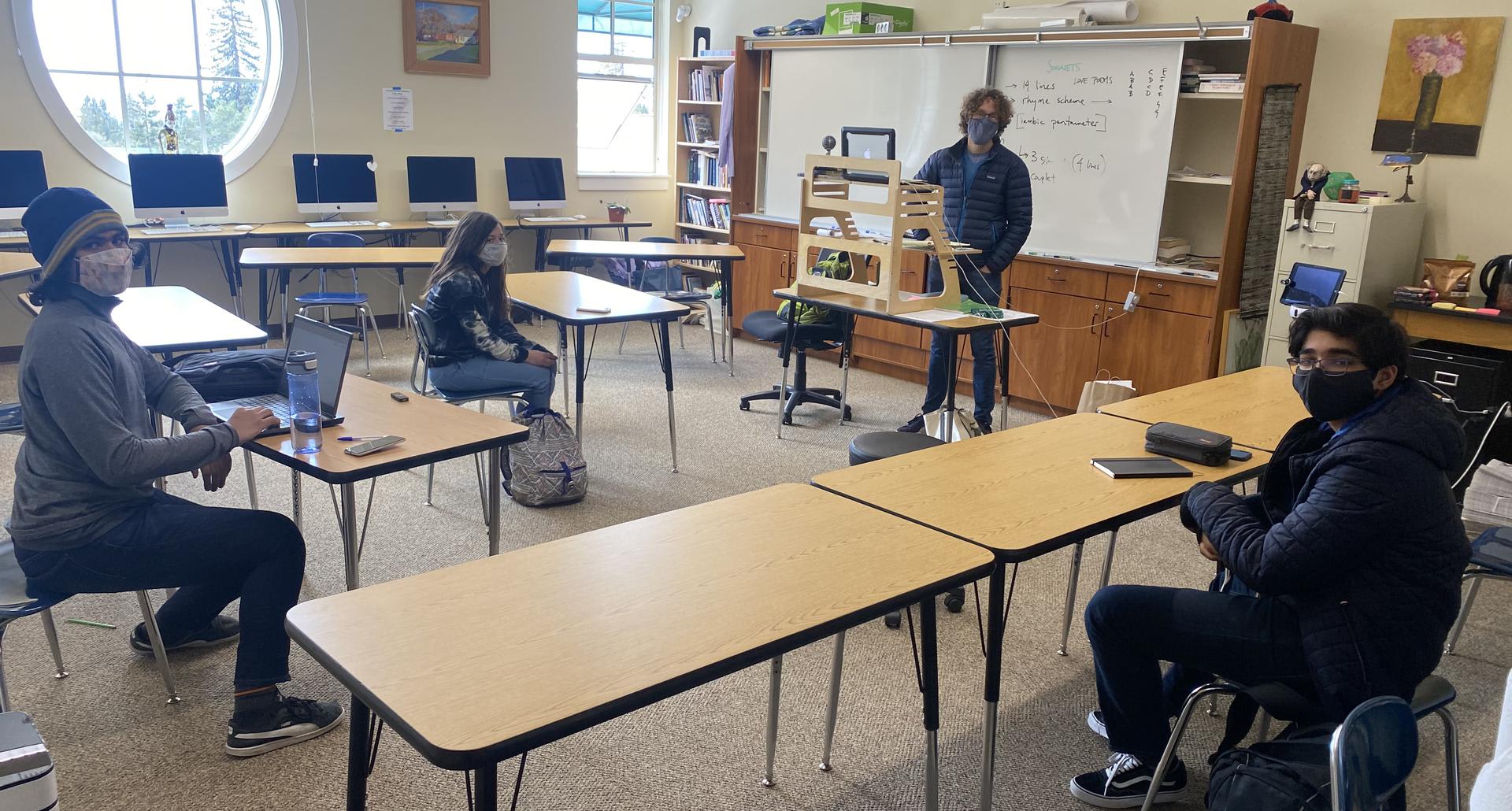 These lessons will remain a central part of my memory as we look forward to a return to a new normal for our school and lives in the months ahead. I look out of the window to the Middle School patio and see our students, still in masks, still walking in single file rather than side-by-side, but I know things are moving in the right direction. I'm looking forward to being able to hug that Lower School student again soon.